Your brand deserves protection. When a user walks into your brick and mortar location, or visits your website, they should know where they are. At a bare minimum, they should at least know what industry your business is in. Take the following web page as an example.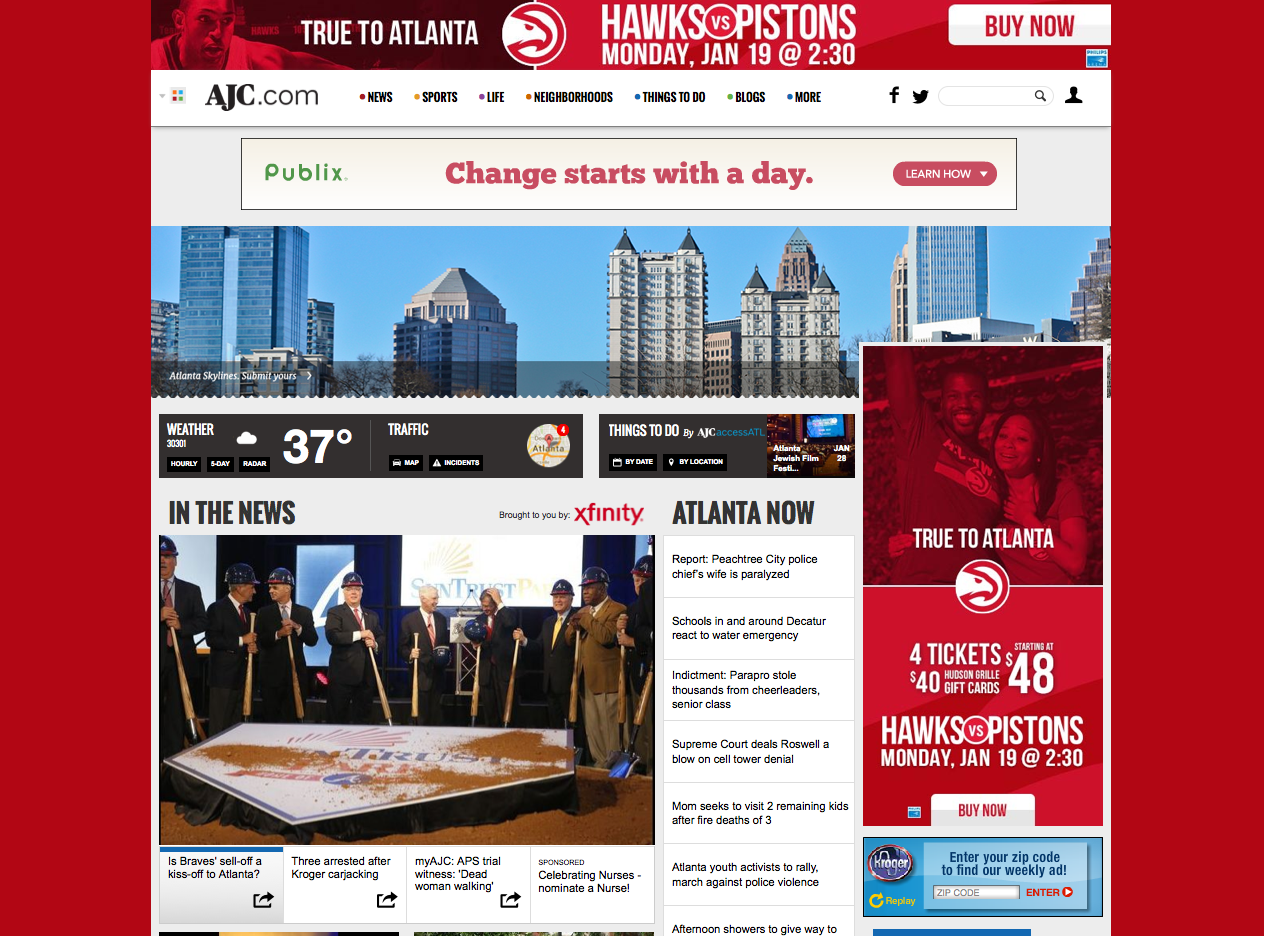 Welcome to the Atlanta Hawks website.Uhhhh wait, what? This is actually the landing page of the Atlanta Journal Constitution?

This news outlet has sacrificed their logo placement, hierarchy, and their brand colors. In an effort to generate more revenue, they have diluted their brand. By diluting their brand, they have reduced their brand equity. By reducing their brand equity, they may lose readership and the value placed on advertising on the AJC homepage.

Just in case you are still a non believer in brand management, here is one more. Yikes!