Company Info
Jason Wiggins Creative, LLC is a design agency specializing in brand development and management.

In addition to traditional design and branding services, we specialize in marketing automation platforms. These platforms help our clients reduce cost, increase speed to market, and insure everyone stays on brand.

In a crowded market of sameness, aiming high means going deep. So we dig deeper, revealing that you promise something different, dedicate more, and do it unlike anyone else. That's where we find that fine line that separates you from the pack. Then we take that line, make it bold, and use it to write a story that deserves to be heard. To share it, we give it a name, a face, a voice and the perfect soapbox to amplify the message. Your story is then transformed into a genuine and engaging conversation with your audience.

From brand strategy to implementation, we're in it for the long run and never turn down a challenge.
Owner // Creative Director Bio
A strategic design director consistently delivering thoughtful, creative solutions all while uncovering hidden obstacles and opportunities.
By researching and challenging assumptions, I am able to validate beliefs or discover new directions. As a personable, proven leader that enjoys mentoring and bringing out the best in individuals, I have demonstrated a history of building outstanding creative teams of both full-time and freelance talent. Transcending the divide between design disciplines, I possess the skill sets that translate to any environment that requires design thinking.

Backed by 15 plus years of experience in a variety of environments working with established worldwide brands as well as small businesses and nonprofits, I have the knowledge to solve your design challenges.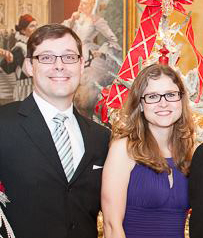 Resume
2006-Present // Full-time Experience
Creative Director, Jason Wiggins Creative, LLC – Working with senior brand managers to establish customizable digital and print templates for a variety of business units. Teaming with internal brand teams and partner agencies to sell the benefits of self service marketing technology. Thinking forward to insure materials are flexible, reducing cost while increasing shelf life and speed to market. Serving as document engineering lead, making sure logic is efficient, testing, debugging and troubleshooting.
Creative Director, Copeland Advertising – Partnered with a Fortune 500 client and third-party agencies in the successful design, testing, and launch of two automated online collateral design tools. Advised on feature sets, wire framing, functional specs, and user acceptance testing. Oversee design, production, and asset management for three online ad customization systems.
Art Director, Copeland Advertising – Manage estimating, invoicing, creative, and production of web content, trade shows, print, and brand templates. In charge of hiring, training, mentoring, and retaining creative talent. Started a successful company initiative to do pro bono creative in the interest of generating P.R., making new connections, and learning new skill sets.
Art Director, Schawk! – Teamed with Account Executives to create concepts and initial sketches. Design and production of national advertising, signage, and high-end catalogs. Worked with producers and photographers to build sets and direct photography. Selected to lead production for a new Fortune 500 client's advertising overhaul. Directed production in versioning of layouts for various markets. Reduced downtime, errors, and redundant work by requesting Art Directors be paired with production personnel. Developed RFPs and client presentations.
2000-2006  //  Freelance Experience
Fresh Graphic Design, LLC. – Responsible for client and vendor relationships, art direction, production, and company growth. Grew business by 24, 19, 17, and 33% respectively in the last four years. Customized workflow to assist clients on an hourly, project, or retainer basis.
Sprocket – Identity development, bimonthly magazine, and catalog design.
Zenith Design Group – Key participant in client presentations. Produced web, print, identity, and billboard design.
Piedmont Hospital – Worked directly with hospital professional staff in the design of medical forms. Interviewed, tested, and trained new designers on style guides and processes.
Red & Black Publication – Built ads, retouched photos, and prepared pages for print using manual and digital paste up.
Yellow 5 – Mixed custom colors and printed shirts on a seven color press.
Design and Management Skills
Art direction, concepting, corporate branding, copywriting, layout, Adobe Creative Cloud, interactive design, photo shoot direction, set design, project and personnel management, production, preflight and press check.
2000  //  Education
The University of Georgia, Athens GA – Bachelor of Fine Arts, Graphic Design.
Volunteer Experience
Creative Director, Friends of Mabry Park, Inc – Responsibilities include discovering the big idea, creating a unified vision and rolling it out across print, web, and social media.
Creative Director, The Wren's Nest – Oversee the design and production of a cooperative arts publication covering Atlanta from the Civil War to Civil Rights.
Art Director, International Interior Design Association – Georgia Chapter – Volunteered services to the Georgia Chapter of the International Interior Design Association. Established the look and created save the date mailers, invitations, tickets, and artwork submission forms for the First Annual Trash To Treasure Art Auction. The beneficiary of the art auction was the Atlanta BeltLine.
Art Director, Senior Services North Fulton – Create and manage production of a save the date, invitation, and print program for a fundraiser.
Graphic Designer, Alan C Pope High School – Created the annual programs from the soccer booster club.
Graphic Designer, American Red Cross of Georgia – Created illustrations, t-shirts, and print collateral for fundraisers.
Graphic Designer, ACC Leisure Services – Created logos for youth sports and county parks.